Excursion tips
Do you want to see something different? All right! The provincial capital of Bolzano. Merano, where the Adige and Passirio flow together. Or Bressanone, located in the Valle Isarco.
The provincial capital is not only known for the Ötzi Museum, but also for the "Medieval Arcades", which invites you to stroll and shop. Bolzano is known for its warm climate and so it is not surprising that cacti, palm trees and exotic plants can be found especially on the Oswald Promenade. Another treat is the magnificent view of the Catinaccio Group at the end of the promenade.
If you like something more cultural, Roncolo Castle is recommended.
© IDM Südtirol-Alto Adige/Alex Filz
Where the Adige and Passirio flow together, something magical is created there. The spa town of Merano is a beautiful town in the Adige Valley. Known for the thermal baths, the gardens of Trautmannsdorf and Tyrol Castle, Merano has developed into the cultural capital of South Tyrol. It is best to start your tour of discovery near the Kurhaus on the Passirio Promenade and then head towards the city centre. Merano also has a charming arcaded alley with a variety of shops that have something to offer for every taste. The surrounding towns of Tyrol, Marlengo, Lagundo and Scena are also recommended. Those who prefer to stay in Merano should definitely visit the Tappeiner Promenade and enjoy the view from the Powder Tower!
© IDM Südtirol-Alto Adige/Marion Lafogler
Located in the Valle Isarco, Bressanone is the ideal city to get some fresh air and switch from the more Mediterranean climate of the Bolzano area to a more alpine climate. The old town with its small streets and the famous Bressanone Cathedral, which was built in the baroque style, is worth seeing. The Novacella monastery is very close by. If you want to take a trip into the mountains, you will find just the right thing on the Plose, daredevils can try a popular attraction here, the Plose Looping. A looping by bike at 2,000 m above sea level? Yes, the Plose makes it possible. More information about the Plose can be found here.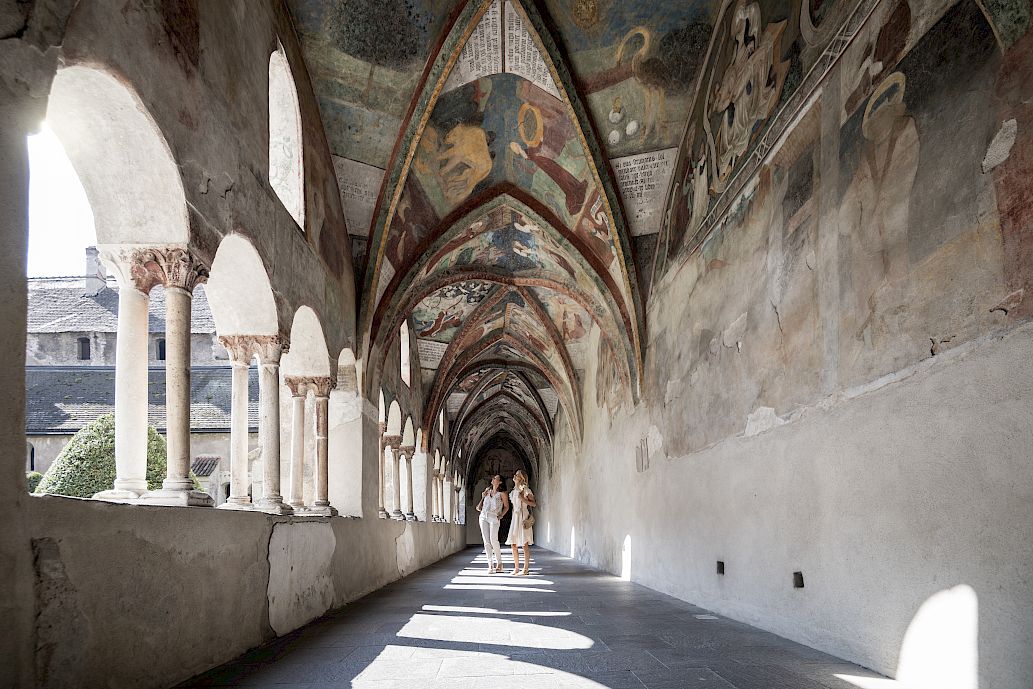 © IDM Südtirol-Alto Adige/Alex Filz