Winery
No need to call the police: the only explosives here are the wines. Welcome to the former arms plant just below Castel Cornedo in Bolzano, where the Pitzner Brothers manage 5 individual vineyards across 5 hectares of land. It may be small, but that's exactly why lush, bountiful nature feels at home here. And it shows.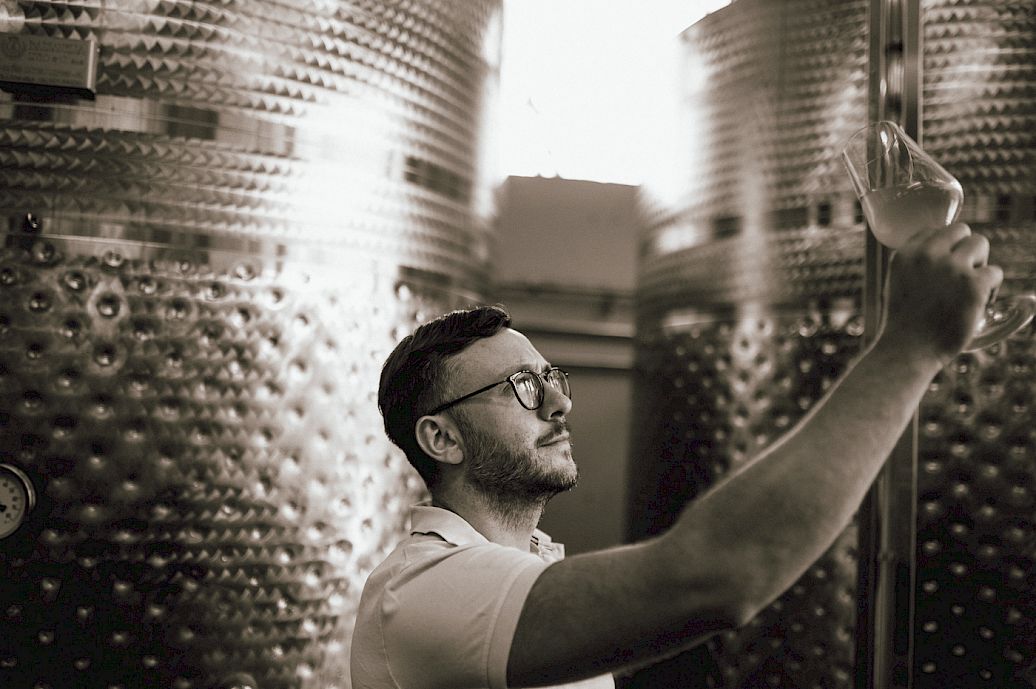 We are doers and givers: which is why when it comes to nature, we strive to give back more than we take. Once the grapes have been fermented in the cellar, we distribute the pomace across the vineyards.
Markus and Thomas Puff are eternal youths from Cardano in South Tyrol. They love life and their cheeky smile says it all. There's something about working in close contact with nature – after all, the wines go down a treat. Tasting is believing: you won't regret it.
Winemaking doesn't have to be hard – but where's the challenge in that? Each vineyard pushes the Puff brothers to give their best every day to obtain their explosive wines. The winery in Cardano produces 45,000 bottles a year which, while different, all have one thing in common: character.
Pique your interest? Put Cardano on the map and swing by the new tasting room for a tasting session and for a drink or two. Book your visit at info@pitzner.it. Directions to Cardano