Latemar, Lago di Carezza
For our hikers and nature lovers who like it a little more secluded, we recommend the Val d'Ega hiking and holiday area. In addition to countless hikes for every requirement profile, there is also a planetarium with an observatory and one of the most popular mountain lakes for photo opportunities in South Tyrol, the Lago di Carezza. There, too, you can hike well, with the help of the cable car, a hike to the entrance of the well-known Catinaccio is easily possible.
The Corno Bianco is wonderful for sunrise and sunset hikes. The Corno Bianco is easy to climb from the Passo di Oclini and offers unique panoramic views.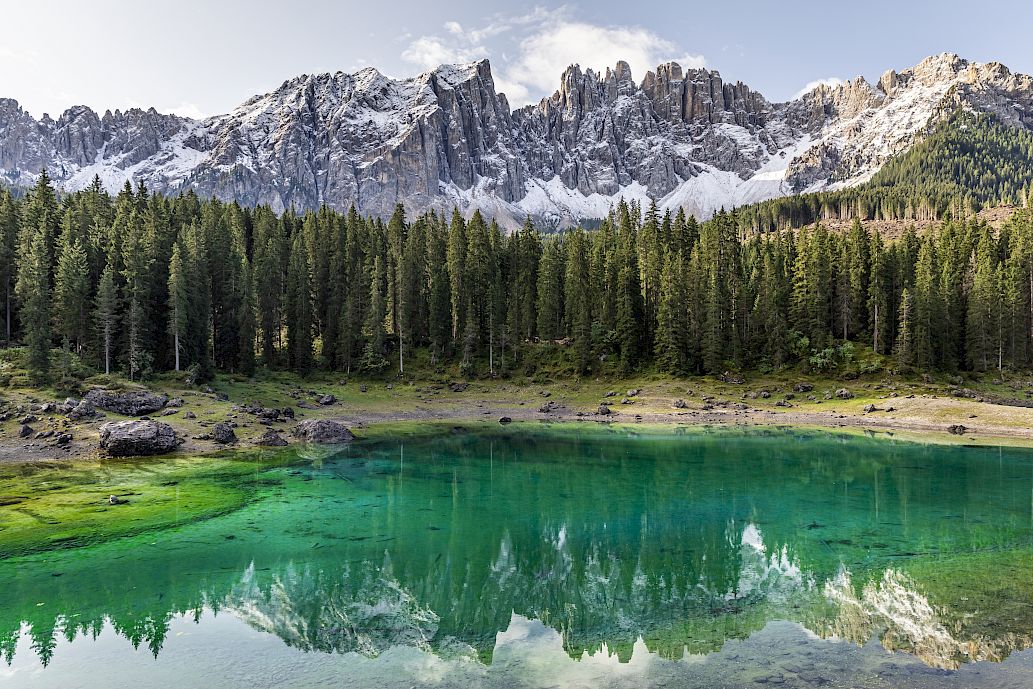 © IDM Südtirol-Alto Adige/Tiberio Sorvillo